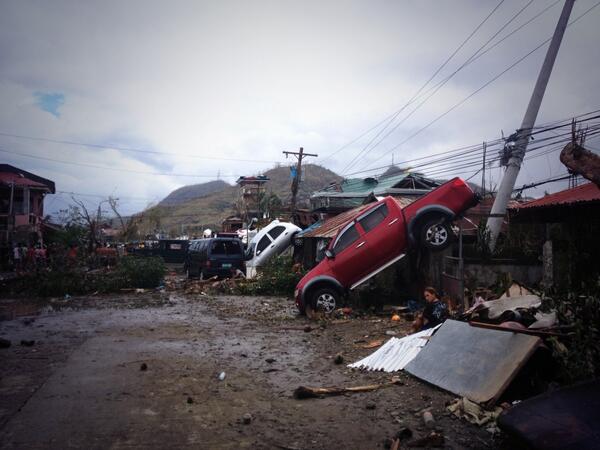 Roofs and windows were blown off of and out of many of the buildings left standing.
But the speed of the storm — which was clocked at 41 mph — meant residents didn't have to hunker down long. Many emerged Saturday from their homes and shelters and trekked through streets littered with debris to supermarkets, looking for water and food. Several bodies were found at a chapel; a woman wept over one.
The most powerful cyclone in three decades battered the phillipines.
posted by delight exclusive